Water and Flood Damage Restoration
You're looking for someone to take care of the watery mess you discovered in the basement, or the damage from a leaky roof. Hippo Carpet Cleaning Pearland to the rescue! We will give you the emergency response you need now, followed by the complete restoration that will return your property to normal again.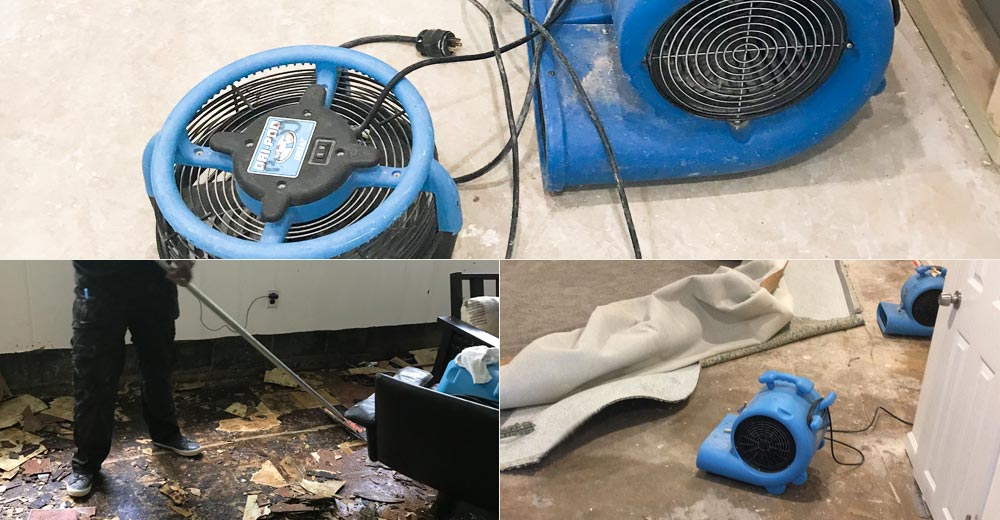 Did your carpet get soaked by a leaking pipe? Did your dishwasher overflow? When you need water removed ASAP, call us! We'll be there in a flash to suck out the water, so that your home or business property has a chance to get dry before mold and bacteria can start to grow.
Drying and Dehumidifying
We know how to get your property dry again as quickly as possible! We help along the natural process of evaporation by adding air movers to make the moisture evaporate faster, along with industrial grade dehumidifiers to pull the extra moisture out of the air.
Rebuilding and Restoring
Water can be really destructive, because it naturally flows until it reaches the lowest point in your building's structure. This can mean a lot of water in areas that are kind of hard to reach, like behind drywall. We rebuild and replace any materials we removed to access these areas, as well as returning your property to a great condition, down to a fresh coat of paint.
Don't wait! Call Hippo Carpet Cleaning Pearland now at 832-582-1031. Our restoration will be on its way as soon as possible!