Upholstery Cleaning
When it comes to cleaning, there is not much of a difference between upholstery and carpet. Just like carpet, upholstery fabric can be manufactured from synthetic or natural fibers. And both can have unsightly stains and spots, all while smelling stale or musty.
When your furniture needs a pick me up, call the professional upholstery cleaners.
Hippo Carpet Cleaning Pearland offers professional upholstery cleaning services at homes, apartments, condominiums, office parks, and commercial properties in the Pearland, TX area.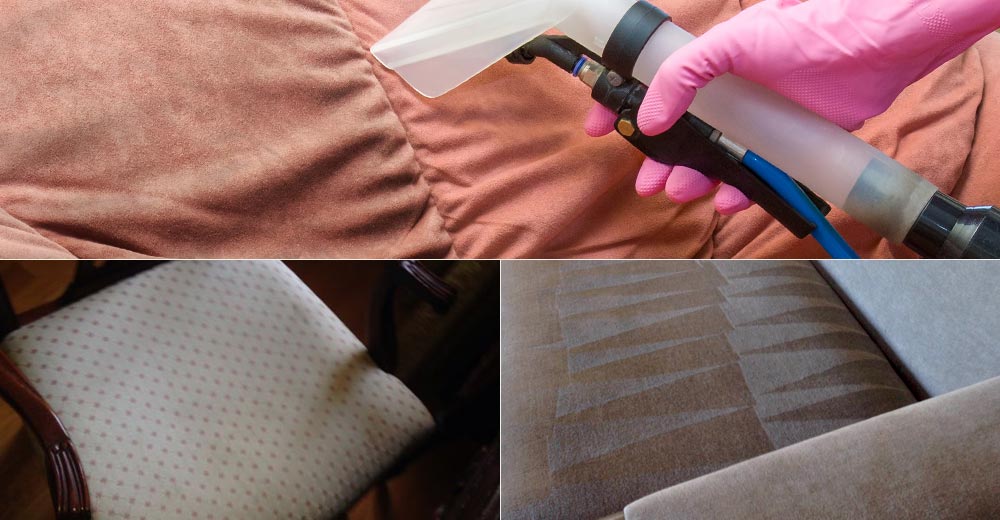 Why Professional Cleaning is Necessary
Only a professional knows how to safely clean each type of upholstery fabric. Fabrics like cotton, polyester, nylon, wool, silk, and rayon can all respond to heat, moisture, and agitation in different ways. The last thing you want is for your cloth-covered sofa to look worse after the wrong kind of cleaning, with streaks, shrinkage, or water marks.
Our cleaning technicians know upholstery, and we've given them the right professional equipment and range of cleaning methods to give you the clean upholstery you've been looking for. We offer steam cleaning as well as dry cleaning and low moisture cleaning methods to improve the appearance of your furniture and remove allergens and kill bacteria at the same time.
If you want a quality cleaning that won't take you all day, call Hippo Carpet Cleaning Pearland. And don't worry another minute about the dust and dirt. We'll show them who's boss!