Rug Cleaning
Does your rug look duller than it used to? It could be ready for a cleaning. Rugs can hold pounds of dirt and not even look dirty. Even if you vacuum weekly, you still won't be able to remove all the dirt.
So what can you do?
Call Hippo Carpet Cleaning Pearland, of course!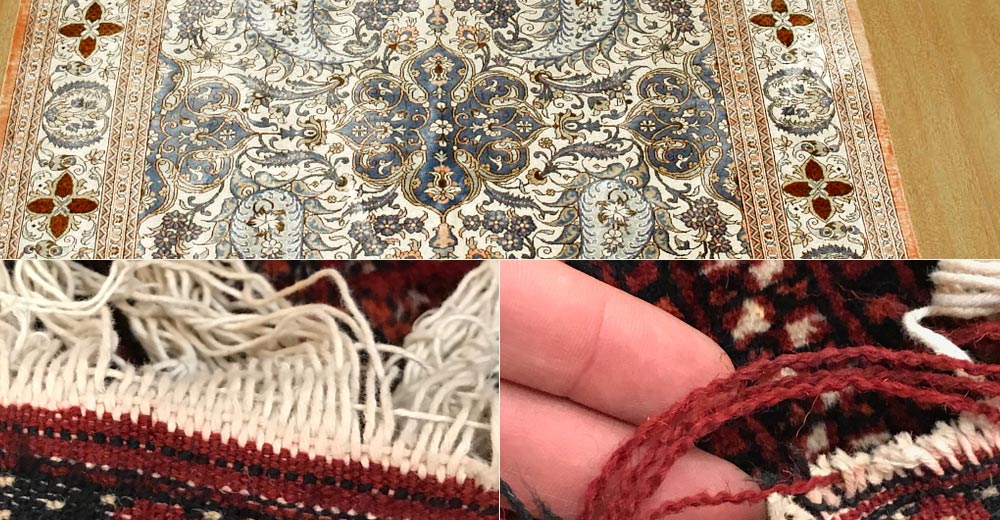 Home and Office Rug Cleaning
Hippo Carpet Cleaning Pearland offers rug cleaning among our other excellent cleaning services in the Pearland area. Our rug cleaners offer services onsite at your home or business, or they can take your rug with them for deep cleaning at our rug cleaning facility. We can treat all types of rugs, including 100% wool, silk, oriental rugs, handwoven rugs, antique rugs - you name it!
Our rug cleaning service offers premium, individualized care according to your rug's condition. Our experts have the knowledge and experience to get the very best results in the industry for you. We offer:
Rug stain removal
Rug deodorizing
Dusting and vacuuming
Rug washing
Rug steam cleaning
Rug dry cleaning
Fringe cleaning and repair
Rug drying and grooming
The Cost of Rug Cleaning
Many of our clients want to know about the cost of rug cleaning. Since this is such a specialized process, the most accurate estimate is going to be the one that the technician gives you after inspecting your rug. Hippo Carpet Cleaning Pearland offers a free onsite inspection and estimate, and should you opt for offsite cleaning, we'll pick up your rug, clean it, and bring it back to you in a matter of days. Pickup and delivery is always free, because we want you to be able to choose the best cleaning for your rug, whether at your location or at our workshop.
Call Hippo Carpet Cleaning Pearland today to schedule your appointment 832-582-1031