Pearland Tile Cleaning
Tile floors are notoriously hard to keep clean, especially the grout! But why does it get so dirty?
Ironically, cleaning your tile floor can be the number one reason why your grout gets dark and discolored. Grout is not solid, but porous, and it readily absorbs liquids. As mop water gets dirty, the grout absorbs this water, drawing the dirt down deep inside, where a surface cleaning won't touch it.
That's why you should have Hippo Carpet Cleaning Pearland as part of your cleaning arsenal. Besides our textile cleaning services, like carpet cleaning and upholstery cleaning, we're great with hard surfaces too. We can restore the naturally beautiful appearance of porcelain, slate, terracotta, stone, and more!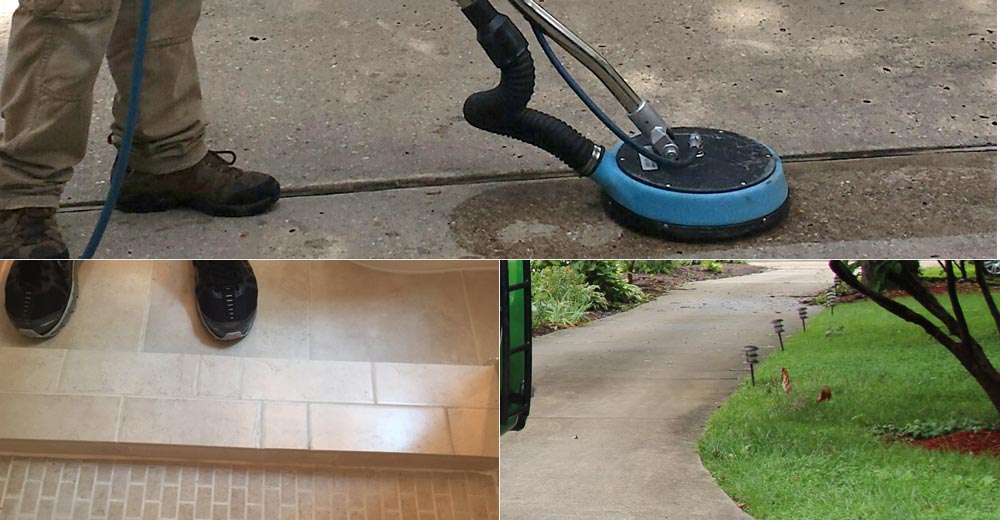 Tile Cleaning for Your Home
Our tile cleaning service is specifically designed to take this back-breaking chore off your hands. With professional tile cleaning, you can have even large expanses of tiling scrubbed clean in a fraction of the time it would take it to DIY at home.
Commercial Tile Cleaning
The floors in your business can be as clean as you can make them, but they can still make a bad impression if the grout is stained and discolored. You only have one chance to make a good first impression on your customers and visitors, so make sure that first impression counts! Our techniques can strip away years of neglect and reveal the beautiful tile floor underneath.
Call Hippo Carpet Cleaning Pearland now for a free, no-obligation estimate over the phone!